Organizations recognizing the transformational power of exceptional leadership thrive in shifting markets while meeting consumer expectations. C-Salt's expertise in leadership development is designed to transform your organization through a series of sessions and/or trainings specifically tailored to meet your organization's needs. With practical hands-on exercises and targeted discussions, you will gain best practices to master complex challenges and capitalize on emerging opportunities. The C-Salt Leadership Development Program will maximize your team productivity and drive breakthrough innovation to secure a competitive edge for your company. We offer flexible solutions that deliver real results. Contact us today!
C-Salt's coaching style is not about giving advice, it is about discovering your truth. Failure is not an option when you or your team needs to deliver rock solid results for your client or your organization. Partnering with C-Salt will ensure that you and your team are fully equipped to reach your full potential with individual and/or group coaching. Our team of certified coaches are here to help assist you with the skills necessary to improve your business and financial results. Here at C-Salt, we believe that greater is always possible. It is our passion and responsibility to extract the potential that lies within you and your organization. Schedule your complimentary coaching session today!
C-Salt offers a number of tools to keep you on target and moving forward. Some of the brightest minds in the world have benefited from strategic alignment with fellow thinkers. C-Salt offers mastermind groups and executive roundtables to connect you and your organization with like minded individuals who are driven by accomplishing goals, holding one other accountable, and encouraging a positive mental attitude to achieve success. With our resources, you do not have to grow your business alone. We will keep you on target and moving forward towards your goal. Reserve your seat at the table today!
Join Us Every Monday Noon CST For Our Business Empowerment Call
Dial: (218) 339-7817                  Access Code: 404 8395
 About Us
C-Salt Consulting was created to assist people and organizations in leveling up to meet the growth demands of tomorrow. Our team has over 30 years of experience in leadership development, higher education, and performance assessment. Simply put, we specialize in growing organizations by growing the people within. We grow organizations through a variety of methods such as self-paced online courses, one-on-one coaching, group coaching, live training calls, lunch and learns, and other forms of delivery.
We are known for helping our clients leverage strength. Our number one competitive advantage is "The C-Salt Mindset." We ask better questions to get better results…moving from why to why not? Why not do it because you can, not because you have to? New levels of success are yours if you make the first move.
Our team of John Maxwell Certified Speakers, Trainers, and Coaches are ready to serve you.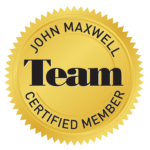 Next Steps…
Contact us. We have a complimentary session just for you. We are excited about your growth journey!